An eco-friendly way of promoting yourself or your business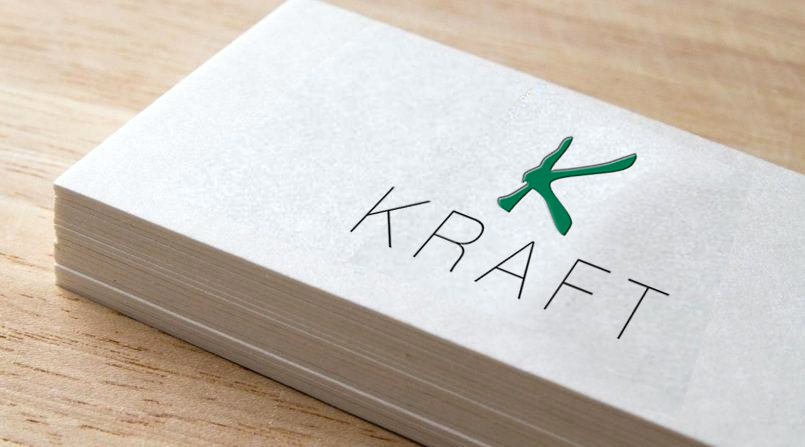 Rolls of kraft paper which can later be cut or bonded to make different paper products.
KRAFT paper was created to find a new purpose for paper or cardboard discards. Kraft is a not a brand name but an identifier for the process that is used to recycle various paper, wood and pulp materials into new paper or paperboard. Kraft is the German word for โ€œstrengthโ€ which is the primary quality of kraft paper. Kraft pulp is darker than other wood pulps, but it can be bleached to make very white pulp. Fully bleached kraft pulp is used to make high quality paper where strength, whiteness, and resistance to yellowing are important.
Aside from being brown in color, kraft paper is also less smoother than normal paper, and as itโ€™s name means, then it has high elasticity and high tear resistance. There are several kinds of kraft paper. Here are some references according to the Encyclopedia of Packaging Technology.
The most commonly available is called sack kraft paper, or just sack paper which is designed mainly for packaging products as it very durable and can be made into various form of packaging materials from boxes to heavy envelopes.
Normal kraft paper is also strong and relatively coarser. This paper can be seen used in some forms of filing envelopes. Absorbent kraft paper is the smoothest of all, made of mostly clean pulp and paper. It is known to have a uniformity that is perfect for offset printing. Aside from this it can be made with what papermakers call โ€œcontrolled absorbencyโ€โ€"meaning it can be made very porous or very well formed.To see samples check this out.
There is also spinning kraft paper. This is an especially strong type of kraft paper that has a high fiber orientation and is done using a special machine. The woven patterns of fiber give this kind of kraft paper its name. The Encyclopedia of Packaging Technology also lists a special kraft paper called hunting cartridge paper and used in packing shotgun shells. This paper needs a high tensile strength in order to be able to store ammunition. Then there is food grade candy wrapping paper and twisting paper. These are thin kraft papers that can be offset printed. Twisting paper is mostly opaque and smoother.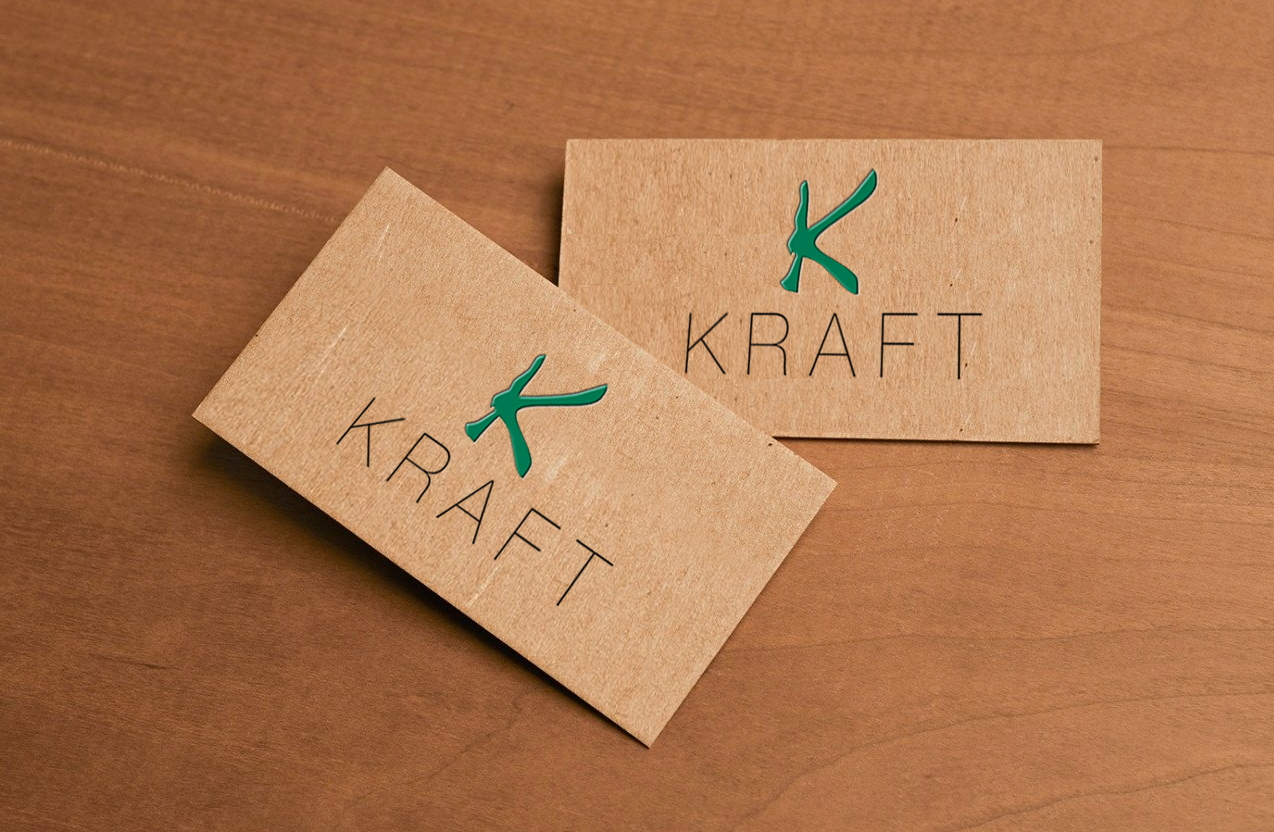 The standard absorbent brown kraft paper with embossed logo and black ink printing.
For kraft paper for business cards, the absorbent kraft paper is best to use. It is can be very smooth and will take on black ink well, and even to a degree using solid colors. The light brown paper stock works best with black ink, helping simple designs pop off the card. CMYK printing is an acceptable process for printing kraft paper but solid color printing is the best.
If you look at the common business cardโ€"in white with matt or coated finish or kraft paper business cards are simpler, but with a lot of impact. The brown color already gives the ecological feeling. And compared to conventional cards, and they give off a cool, nostalgic almost vintage look.
What are the benefits of kraft paper used as business cards? Get some ideas here. First, the uncoated finish gives a unique look. Second, due to absorption and surface it allows to easily write on these cards. Third, the toughness is good for durability
But there are disadvantages too. You cannot use yellow, orange, or other light colors. Due to absorption qualities light colors are diminished or lost by the paperโ€™s natural color. And white ink cannot be used on kraft paper card.